International Conference on Mountains, Climate Change and Sustainable Development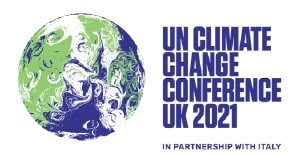 17 February 2021
…Together with the United Kingdom – with which this year we have the parallel presidencies of the G7 and G20 – we will focus on sustainability and "green transition" in view of the forthcoming Conference of the Parties on climate change (Cop 26), with a particular attention to actively involve the younger generations, through the "Youth4Climate" event …
Mario Draghi,
Italian Prime Minister February 17, 2021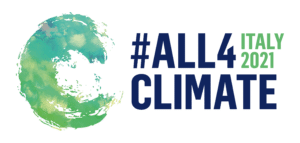 We are pleased to inform you that your event has been included in the "All4Climate — Italy 2021" Program promoting 2021 as the Year of Climate Ambition.

"Protecting the environment, promoting sustainable growth, enhancing biodiversity, and defending fragile territories are some of the priorities that politics must pursue with commitment and determination. These actions require the involvement of everyone – businesses, citizens, students, and public administrations – in order to create a better future for the next generations"
Attilio Fontana,
President of Regione Lombardia
For the first time, the IPCC's 6th Assessment Report (AR6 Special Report on the ocean and cryosphere in a changing climate, Chapter 02 – High Mountain Areas) dedicates a chapter to the impacts of climate change on mountain environments, thus demonstrating the growing of the awareness on those ecosystems, their fragility, the importance of their resources, fundamental for our lives and the need of taking urgent actions to protect them. The Cryosphere is a fundamental component of mountain areas, which host 15% of the global population.Widespread cryosphere changes affect physical, biological and human systems in the mountains and surrounding lowlands, with impacts evident even in the ocean. Evidence of the impact of climate change on snow cover, glaciers and permafrost are visible in the alterations of most related natural hazards, increasing the exposure of people and infrastructure, due also to growing population, tourism and socioeconomic development. Changing in cryosphere and variations in the amount and seasonality of runoff cause impacts on water resources and agriculture, but also on species composition and abundance and on tourism and recreation activities such as skiing, glacier tourism and mountaineering. Adaptation in agriculture, tourism and drinking water supply has aimed to reduce the impacts of cryosphere change, though there is limited evidence on their effective- ness owing to a lack of formal evaluations, or technical, financial and institutional barriers to implementation. Future projections of cryospheric changes, their impacts and risks, and adaptation in high mountain areas highlight that current trends in cryosphere-related changes in high mountain ecosystems are expected to continue and impacts to intensify, with negative impacts on agriculture, hydropower and water quality in some regions but also on cultural assets, such as snow- and ice-covered peaks in many UNESCO World Heritage sites, and tourism and recreation activities, are expected to be negatively affected by future cryospheric changes in many regions. Target n.1 of Sustainable Development Goal n°15 explicitly mentions mountains among the ecosystems to be conserved, restored and sustainably used in line with international agreements.
By providing key environmental services such as freshwater, biodiversity conservation and hydropower to more than half of humanity, mountain ecosystems play a critical role in world development. Mountain are essential for long-term sustainable global development, poverty alleviation and the transition to a green economy underlying the importance of pursuing and investing in sustainable mountain development. In order to face those scenarios, a global engagement is fundamental to define adaptation planning at different level (regional, national and global) supported by international multilateral cooperation concrete actions.
High Summit COP26 – International Conference on Mountains, Climate Change and Sustainable Development aims at proposing a high-level platform to provide an overview and an updating on the current state-of-the-art of the global situation, the new and implemented adaptation measures and on the actions needed to protect mountains ecosystems and to challenges and opportunity promote their sustainable development and growth.
DECLARATION OF INTENT AND VALUES FOR THE SUSTAINABILITY OF THE EVENT
EvK2Minoprio aims at organizing an event under an environmental, social and economic sustainable management approach, in order to obtain stakeholder consent, awareness and participation. EvK2Mino-prio therefore, intends to apply internally and to disseminate among the participants and stakeholders the principles of inclusiveness, integrity and transparency through a management approach.
Environmental sustainability
EvK2Minoprio gives great importance to the environmental aspects related to the organization of an event. Those main aspects concern the reduction of pollutant emissions and the protection of the existing environment. EvK2Minoprio's commitment will therefore be aimed at raising awareness on:
• The effective organization of transport (of materials and participants) and the reduction of energy consumption, to pursue a reduction of CO2 emissions and other pollutants increasing the greenhouse effect of atmospheric pollution;
• The choice of partners and suppliers to use recyclable and natural raw materials/biodegradable materials, that pays attention to organizational choices aimed at reducing consumption and waste;
• An appropriate waste disposal by municipal companies or authorized companies;
• A correct disposal of kitchens and toilets waste of water;
• An appropriate use of the land and the soil where the event will take place;
• Limited use of noise sources and different kind of lasers that can affect human-beings and ecosystems (in addition to energy consumption connected to their use).
In a perspective of transparency and sharing, obtained results, including CO2 emissions, will be clearly explained in comprehensive reports of the single events.
The event is "social" by definition, being a meeting of people with the aim of sharing an experience. For the organization of a sustainable event, social aspects, such as consideration of needs and expectations of concerning people, need to be taken in account; attention to accessibility for people with disabilities; promotion of local products and producers, fair trade marks, thus making participants aware of the origin of the products; choice of suppliers who operate in compliance with national regulations also in the field of health and job security.
The event therefore translates into an occasion of dissemination of sustainable development education.
EvK2Minoprio will implement, through the application of a management system ISO 20121, an approach based on strategic choices that allow to find suitable solutions, reducing costs, while promoting environmental and social aspects. An attempt will be made to orient organizational choices towards products and technologies with a lower environmental impact and work organization methods that allow a reduction in consumption from the early stages, on the model of a "lean" approach which therefore also allows a reduction of production costs.
high summit cop26

REGISTRATION FORM
By registering for the Conference you will also have access to the reserved area, with the content of each scientific session
After registration, check your email